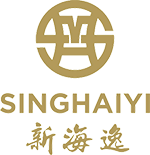 Change Property
Ongoing Projects
Completed Projects
Property Investments

Property
Investment
Australia
SingHaiyi strengthens income base and gains geographical exposure into Australia with a strategic investment in Cromwell Property Group.
This investment marks SingHaiyi's strategy to diversify its income streams and geographical exposure to provide stable and visible earnings, while delivering greater value for shareholders.
Cromwell Property Group, which is included on the S&P/ASX 200, is a global real estate investment manager. As at 31 December 2021, Cromwell had a market capitalisation of $2.3 billion, an Australian investment portfolio valued at $3.1 billion and total assets under management of $12.1 billion across Australia, New Zealand and Europe.